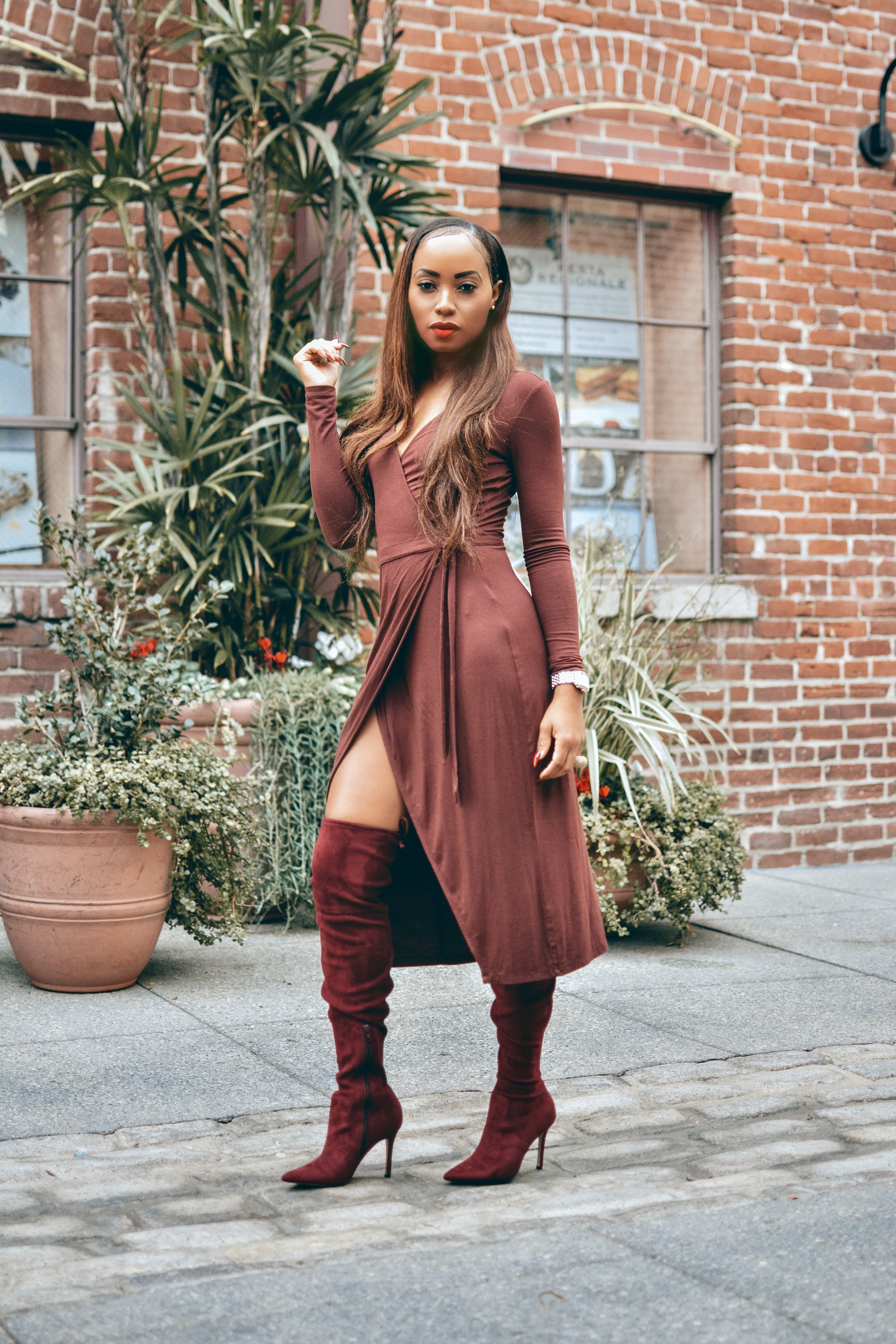 Tunisia Offray a native of New Orleans moved to California in 1986 at the age of 8 years old with her father, mother, and 2 siblings. Tunisia is a graduate of  John Muir High school in Pasadena California where she was elected Princess on the homecoming court in 1996.  Tunisia was well liked in high school with all her peers, it continues today as an adult. Tunisia went on to attend the University of Phoenix and majored in Business Administration.
She is a single mother of 4 beautiful and smart children. Tunisia believes that God is first and family second.  With this philosophy in mind in 2009 after being laid off her job due to the economic down turn while being employed as a bookkeeper for an entertainment business management firm in Beverly Hills. Tunisia decided to leave corporate America to venture into a successful career as an Entrepreneur. Tunisia successfully built Offray Accounting and Bookkeeping Services and later went on to establish Prestige Insurance and Financial Services. Both businesses continue to be successful to date. Tunisia has found that being a entrepreneur has afforded her the flexibility she needed to balance her family and career life.
After being a business owner for 15 years Tunisia has taken on the challenge of following her passion which is helping others through teaching, motivating, and inspiring families who have experienced domestic violence. Tunisia is a Certified Domestic Violence Counselor in which she received her certification and training, through the accredited Project Peace Makers at the 77th District police station in Los Angeles CA. Tunisia is the Co-founder of Shepherd's Door Domestic Violence Resource Center where she does Youth Violence Prevention Education in the high schools and middle schools in her community. Tunisia uses her training, and life experience to go into the schools and teach about Healthy Relationships V's Unhealthily Relationships, breaking the cycle of violence through youth education.
 Tunisia is also the founder of  Women, Wealth, Warriors Luncheon honoring women entrepreneurs and women in business. Tunisia's goal for creating the  luncheon is to provide women with the support, resources, and encouragement needed to step out and create the life they envision for themselves through entrepreneurship. Over 200 women every year come from all over Los Angeles County to encouraged and inspired by other successful women entrepreneurs and business women.
This Renaissance woman and entrepreneur has now made her mark in the television and film industry as an executive producer of "Pierre Jackson",  and "I left my girl for Regina Jones", both Christopher Nolen Feature Films.  Tunisia's new-found venture in entertainment is one she has grown to love. Tunisia enjoys working alongside creative producers, directors, and actors working to bring their projects to the big screen. "I want to make a mark on the industry as a woman, a single mother, and a woman of color, I want to follow in the footsteps of Oprah, Deborah Lee, and countless other women who strive to make our visions, projects, and voices heard in this industry".
In 2017 Tunisia was honored for her accomplishments in business at the San Fernando Women in Business Luncheon, she was also honored at the Los Angeles Women in Business Summit. Tunisia received certificates of recognition from Assemblymember Chris Holden, State Senator Anthony Portantino , and Los Angeles County Board of supervisors Kathryn Barger.
Tunisia believes that "It is our duty in life to give back and empower others. Each one should teach one. As women, we must be an example to our young girls. No matter what the circumstances may be in life, we must let our girls know that success is always achievable".
 Tunisia recognizes that it takes a village, a community of individuals to make a difference it starts with one brave person who is willing to serve.