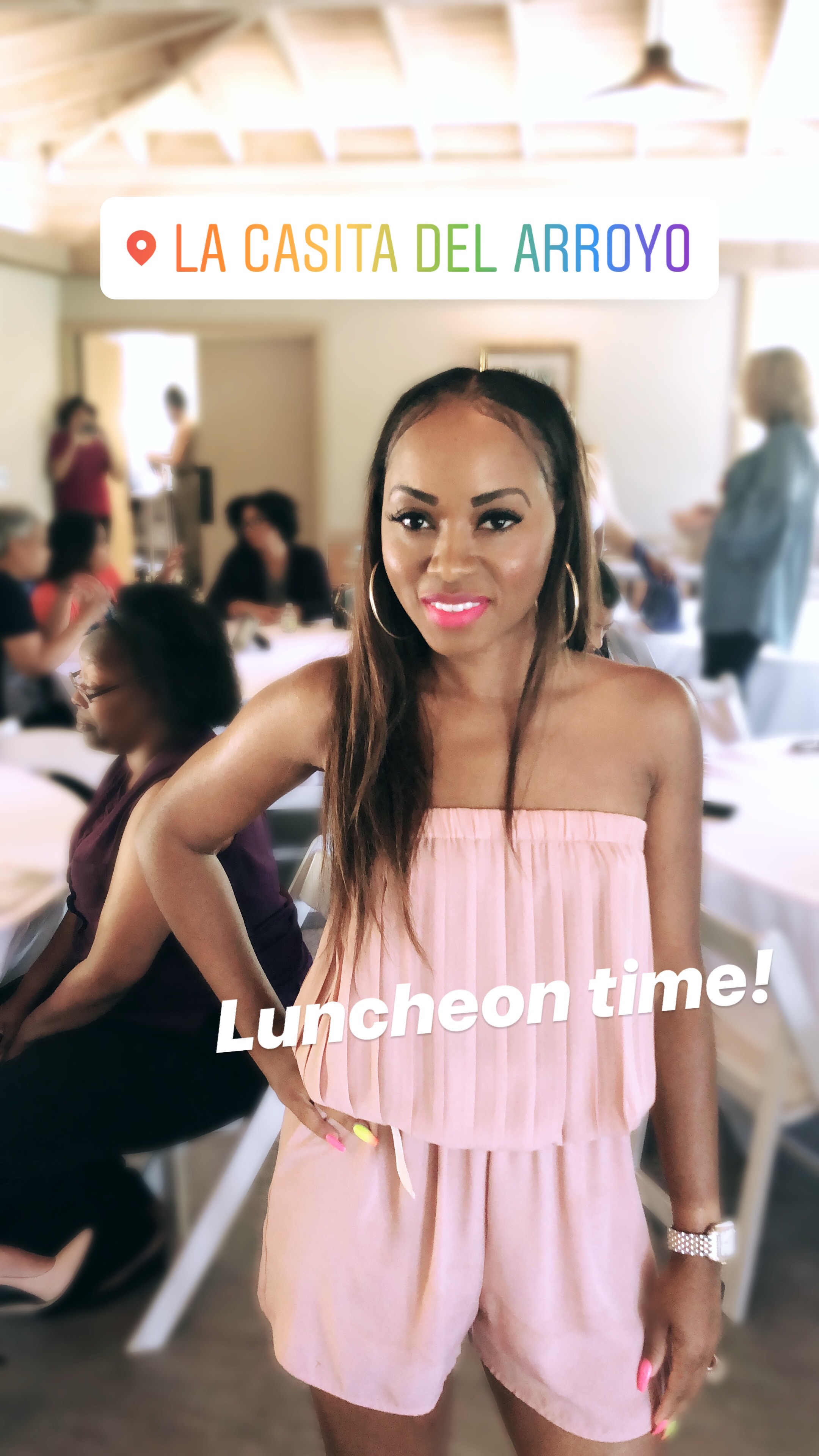 Special Thank You to City of Pasadena Councilmember Tyron Hampton 1st District for sponsoring Women, Wealth, Warriors "She Means Business" Lunch and Learn, California Pizza Kitchen for sponsoring our delicious lunch, and Ashley Reed Independent Beauty Consultant for Mary Kay for sponsoring gift bags.

Passion+Action= A purposeful life! I was so pleased with the beautiful men and women who showed up to attend the "She Means Business" Lunch and Learn. We discussed how to live a purposeful life doing what you love! We had the opportunity to channel our creativity as we were guided through a powerful meditation exercise by Life Coach Teresa Smith Founder of Being the Best Me. Throughout this exercise we took time to reflect on our goals and envision the life we have for ourselves. Tunisia Offray Founder of Women, Wealth, Warriors provided the necessary tools needed to build and maintain a scalable business. During the workshop we discussed cultivating relationships and marketing our businesses to the right market. We also discussed how to shake our Naysayers and Copycats! It was an afternoon of networking, encouragement, great food, building relationships, and forming partnerships!
Thank you to Field Representative Cushon Bell, Noreen Sullivan, Cheynne Chong, and Tony Crosby for your support and presence.  A warm thank you to Pasadena City Police Department Commander Cheryl Moody, and Retired Pasadena Police Department Lieutenant Phlunte` Riddle for your support, it was a pleasure to have you in attendance!
Proceeds from this event benefit Shepherd's Door Domestic Violence Resource Center a 501(c)3 Organization serving victims of domestic violence and survivors for 18 years.  www.shepherddoor.org

Tying your gifts and talents with your personal purpose not only leads to a more successful career, but a significant one.
Many people are looking for greater significance and success. Success is defined and measured in various ways. Depending on the individual, it might mean financial security, personal growth, professional development or creative expression. However you describe success there's always a story behind the journey, and someone who helped along the way. Communication, creativity, positive attitude, passion and purpose are attributes you need to succeed.
Finding your "why" before communicating your "what" or your "how" to the world is critical to both business success and your personal growth.
If you don't know your purpose, you cannot clearly communicate, as well as effectively execute, your mission. You cannot stay laser focused on what you want to build long-term. It'll be easy to veer off of your path and hard to maintain inspiration. But most importantly it'll be difficult to find your tribe and build a culture of authenticity and passion that excites others.

All great achievements start with passion.
Passion is what fuels everything. Passion is what motivates you, whether your motivations are spiritual, artistic, political, economic, social, or personal. It is your unique lens on the world that shapes not only who you are, but who you connect with and what opportunities you pursue. You know that you are passionate about something when you become restless, when you wake up every morning knowing that you cannot not create whatever it is that you are passionate about.
Passion is the foundation for extraordinary success.
I've met a lot of extremely successful people, and every one of them is fueled by passion. That is what makes entrepreneurial leaders so magnetic and unique. Ideas and dreams come and go, but if you stay attuned to your passion, it will bring that seed of a good idea to a brilliant, full bloom.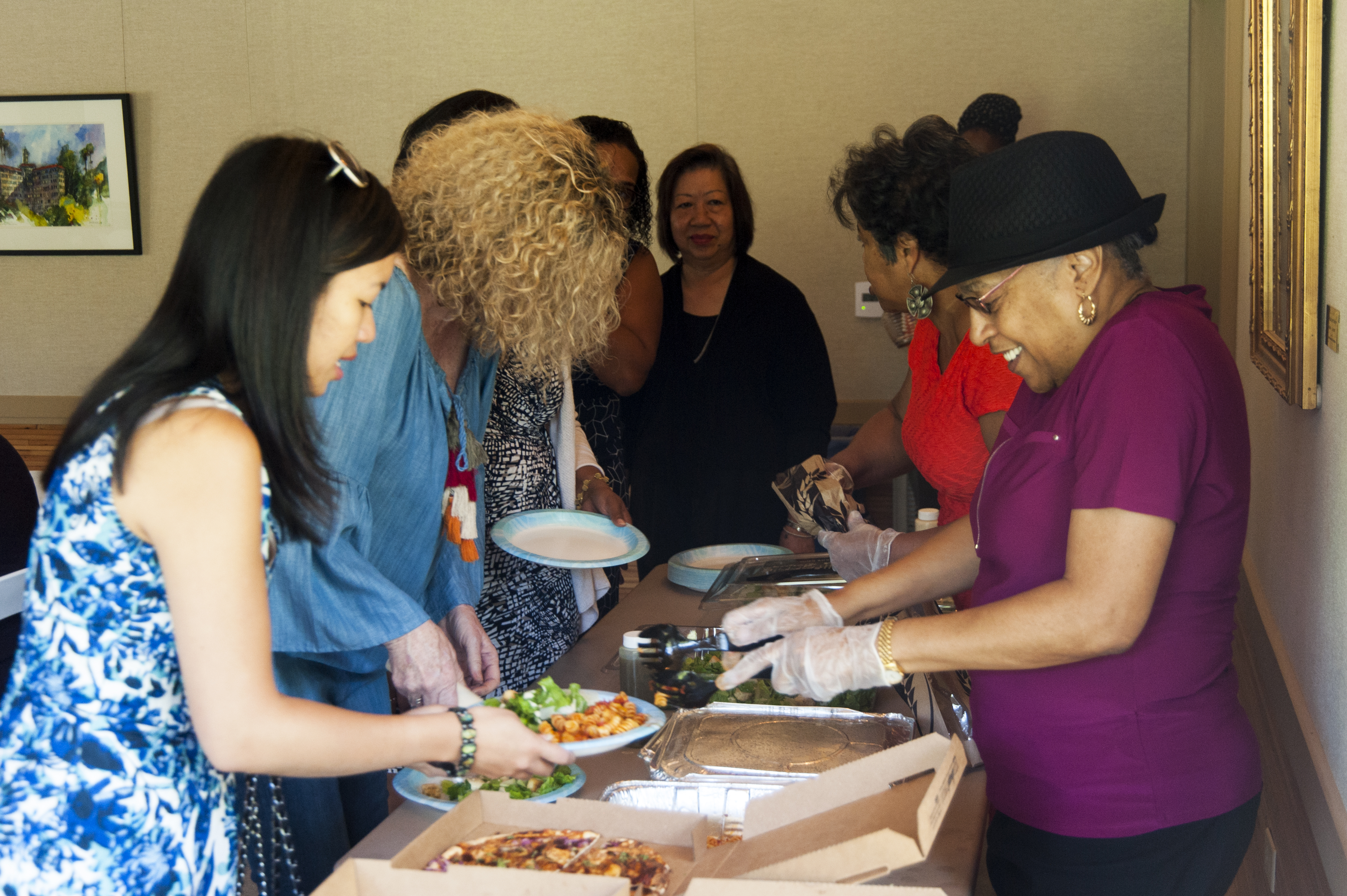 Passion is what shapes your purpose in life and in business.
I welcome the opportunity to help you explore your vision and passion. Go to www.womenwealthwarriors.org to become a member and attend ALL of our workshops year around and get a one  on one mentoring session on me!